"En busca del giro decolonial en la academia india: descolonizar las filosofías de la producción de conocimiento: un cambio polivalente"/
"In search of decolonial turn in Indian academia: Decolonizing the philosophies of knowledge production: A multi-versal shift".
Dr. Sayan Dey
Amity Law School, Amity University, Noida
30 de marzo, 10:30 a 11:30 horas
Interesados, por favor, inscribirse en:
(Nombre, apellido y número de documento e identidad)
La actividad se desarrollará en inglés
Resumen
El sistema académico (pos) colonial de la India, sustentado con las nociones occidente-céntricas subrepresentadas de avances ontológicos y epistemológicos, ha experimentado un cambio masivo en sus perspectivas de producción de conocimiento en las últimas décadas. Los institutos de educación en la India han desarrollado un fetichismo insuperable hacia los sistemas académicos que están monopolizados por la ética euro-estadounidense-céntrica. Estos institutos, con diversas colaboraciones internacionales, no solo imitan ciegamente los patrones occidentales, sino que también generan complejas jerarquías ideológicas y sociopolíticas. A los estudiantes se les impone una estructura definida de aprendizaje, práctica y producción de conocimientos que imitan a occidente. Manteniendo estos aspectos en segundo plano, esta charla busca explorar las dimensiones contemporáneas occidente-céntricas de la academia india, desaprenderlas y reformularlas como una plataforma multi-versal, con diversos marcos epistemológicos y ontológicos que interactuarán entre sí.
CV del Autor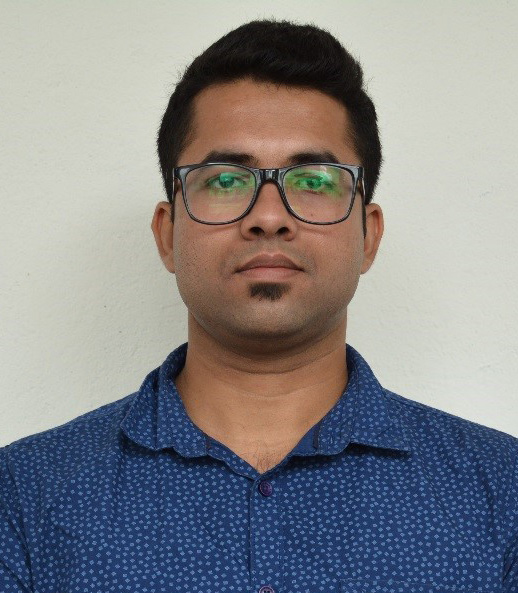 Sayan Dey creció en Calcuta, Bengala Occidental. Completó B.A. (Inglés), MA (Inglés) y PhD (Inglés) en la Banaras Hindu University, Benares, India y actualmente trabaja como profesor en el Departamento de Inglés, Royal Thimphu College, Bután y la Amity Law School, Amity University, Noida, India. Como colaborador y editor, sus publicaciones aparecen en revistas y antologías de Brill (Países Bajos), Heidelberg University Press (Alemania), Escuela de Estudios Sociales Avanzados (Eslovenia), Lexington Press (Estados Unidos), Teatro / Público (Francia), Universidad de Flinders (Australia), Addleton Academic Publishers (Estados Unidos), Cambridge Scholars Publishing (Reino Unido), etc. Recibió la beca GAPS Travel Grant, la German Research Foundation Travel Grant (dos veces), la Beca breve Charles Wallace y del Journal of International Women's Fellowship de estudios (dos veces), con respecto a sus proyectos de investigación sobre estudios decoloniales.
Es también un investigador documentalista. Su primer documental «Sus historias, sus voces: Los huérfanos del Raj británico» ha sido proyectado en varios festivales de cine y foros académicos de todo el mundo. Es también cofundador de Aurthaat Archives.
Sus áreas de interés académico y de investigación son: estudios descoloniales, estudios poscoloniales, estudios raciales, estudios culturales, antropología social, humanidades alimentarias y teatro indio moderno.
—————————————————–
Abstract
The (post)colonial Indian academic system, underpinned with the West-centric (mis)represented notions of ontological and epistemological advancements, has undergone a massive shift in their perspectives of knowledge production over the last few decades. The education institutes in India have developed an insurmountable fetishism towards academic systems that are monopolized by the Euro-American-centric ethics. These institutes, with diverse international collaborations, not only blindly mimic the western patterns but also generate complex ideological and socio-political hierarchies. The students are enforced with definite structures of learning, practicing and producing knowledges that blankly mimic the West. Keeping these aspects at the background, this talks looks forward to explore the contemporary West-centric dimensions of the Indian academia, unlearn them and re-shape a multi-versal platform, with diverse epistemological and ontological frameworks that will interact and inter-act with each other.
Bio-note
Sayan Dey grew up in Kolkata, West Bengal. He completed B.A. (English), M.A. (English) and PhD (English) from Banaras Hindu University, Varanasi and is currently working as a Lecturer in Department of English, Royal Thimphu College, Bhutan and the Amity Law School, Amity University, Noida, India. As a contributor and editor, his publications appear in journals and anthologies from Brill (Netherlands), Heidelberg University Press (Germany), School of Advanced Social Studies (Slovenia), Lexington Press (US), Theatre/Public (France), Flinders University (Australia), Addleton Academic Publishers (US), Cambridge Scholars Publishing (UK), etc. He has also been awarded the GAPS Travel Grant, German Research Foundation Travel Grant (twice), Charles Wallace Short term Fellowship and the Journal of International Women's Studies Fellowship (twice) with respect to his research projects on decolonial studies.
Besides these, he is also a research documentary film maker. His first documentary 'Their Stories, their voices: The Orphans of the British Raj" has been screened in several film festivals and academic forums across the world. He is also the co-founder of the Aurthaat Archives.
His areas of academic and research interests are decolonial studies, postcolonial studies, racial studies, cultural studies, social anthropology, food humanities and modern Indian theatre.